21.12.20 THE ART ISSUE
Andrea Hamilton was honoured to be included in the…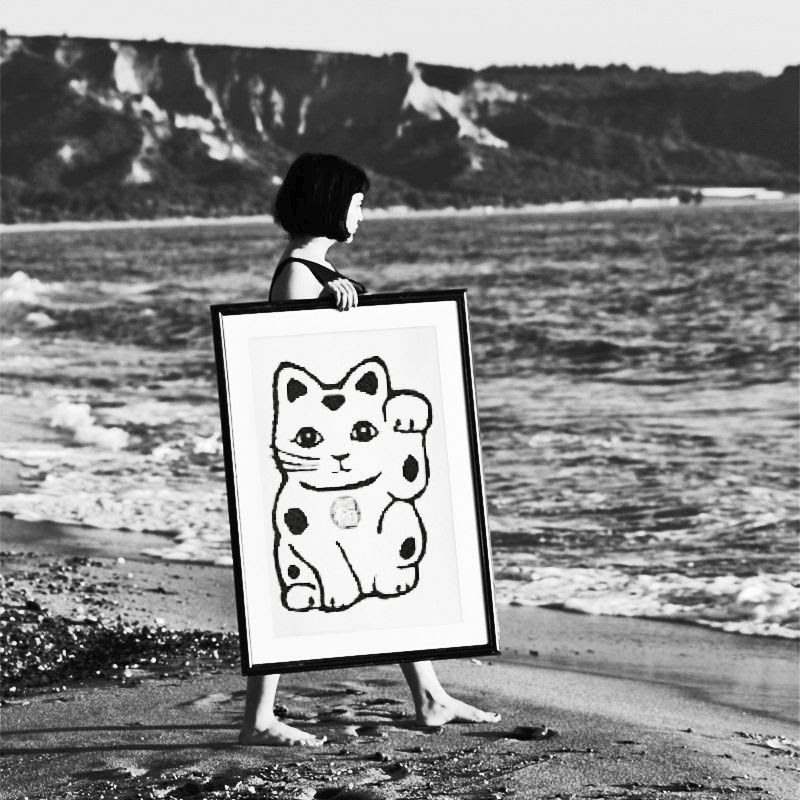 INTRODUCTION TO THE ART ISSUE
Dear Kit Cat members,
Hope you are all keeping well.
Along with Issue #4 – our ART ISSUE – we are sending you our very best greetings for the holiday season.
You are fantastic!
Everything in this E-zine has been brought to you by you, our fantastic members, and by our speakers.  We asked for contributions from those of you we knew to be involved in art, whether as students, artists, art market professionals, collectors, enthusiasts, or 'newbies' – that is to say, those just starting to dip a toe in this fascinating world. We also asked our 'arty' speakers if they had initiatives we could support.  The response in both cases was fantastic!
In this issue, along with nifty gift suggestions and exhibitions to catch now and ones not to miss next year, you will find stories of our members' artistic journeys, whether as painters, collectors or students.  You'll also discover innovative and enjoyable ways to support artists, galleries and museums who, like many others, have suffered grievously during the pandemic.
Get in touch with us for the next one
We have so enjoyed doing this with you – the Editorial Zoom meetings with our contributors were a particular highlight – that we'd like to repeat it with other topics next year, including 'The Changing World of Work' (tell us how things are in your sector) and Sustainability (tell us how you think we can save the world).  Let us know if you'd be happy to contribute.  Email us at kitcatclub@outlook.com or message us on our LinkedIn Group.
In this issue
Scroll down for the coolest shops (and the coolest mask!) from our 'Thinking Woman's Guide to Contemporary Art' panelists. Encounters with art: a top Amazon exec finds a sense of equilibrium through painting, and a student's research uncovers a fascinating and feisty modernist painter.  The best exhibitions brought to you by the Chadwell Award founder, and a virtual exhibition that calls on amateur sleuths to share their theories about the world's most infamous art heists – a tip-off from an art-world insider.  A gallerist shares how Covid inspired her collection, and an enthusiast tells how to get stuck into some clay and get creating.  Check out our 'present perfect' section to solve your Christmas stresses and avoid a last-minute rush.  Then curl up and contemplate the New Year with an exceptional Old Master sale, an unusual and evocative contemporary painter, and some spiritual balm from a photographer/curator member.
FROM OUR SPEAKERS
MATTHEW, AMIE, MARINE
Our panellists from our 'Thinking Woman's Guide to Contemporary Art' event have come up great suggestions for simultaneously gifting and supporting the arts
Matthew Slotover.  Co-founder, Frieze frieze.com @Slotover
"There are so many good causes out there but the one closest to my heart is the South London Gallery, which I chair. It has just won Museum of the Year for its fantastic new extension and general good work. To support it your members can shop or donate.  Alternatively for a gift, Frieze brought out the best face mask I have worn; it's £40 and all proceeds benefit a new fellowship for a BIPOC curator at Chisenhale Gallery.
Amie Corry. Head of Studio & Publications at Do Ho Suh @AmieCorry1
"Restriction to the arts has only made us feel its power more keenly – we must fight for it, particularly its diversity, which the pandemic threatens and which has historically been so lacking. There is so much work to be done, and so many brilliant artists out there to discover!"
• Buy a limited edition print or original artwork from Hospital Rooms, a charity that commissions extraordinary artworks for NHS mental health inpatient units across the UK. Hospital Rooms works with artists such as Sonia Boyce, Mark Wallinger and Tschabalala Self to improve the lives of those suffering with mental health conditions. They have tackled the challenges of the pandemic and the restriction of access to units by setting up a pioneering digital art programme to deliver workshops to inpatients. Their work could not feel more urgent. I particularly like Susie Hamilton's Loris.
• Gift someone membership to Photoworks (£35) to receive a photography festival 'in a box'. This innovative and beautifully produced limited edition contains prints by twelve different artists and allows you to curate a display in your own home – perfect when we're missing out on physical access to the arts. Photoworks is a charity that presents a cutting-edge photography programme.
Marine Tanguy. CEO @mtartagency  MTArt is the first artist agency in the world. To find out more click here: about us | artists |
"I am a supporter of both: https://malaika.org/  and  https://choose.love/
They are both incredible and allocate funding in a transparent way. They are not directly arts but both of them make sure that either the girls from Malaika or the refugees they support at Choose Love are giving creative activities."
News wise, we have so many. We are super lucky that it was such a great year for us! Here are some of them:  https://mtart.agency/news/, a fun one is that we currently have 5 public art exhibitions outdoors in Central London 🙂
DAVID SNOWDON, SIMON SCHAMA
The two speakers pictured above at our 2018 party, kindly hosted by Christie's, have also written in: Earl Snowdon (pictured to the right of Alice and Nick Hough), who spoke as David Linley, and Simon Schama (who spoke twice and is a fixture at our summer parties), pictured right with Litro supremo Eric Akoto.
From David Snowdon:
Dear Alice,  I would suggest, Landmark Trust, QEST, The Prince's Foundation. Prince's Drawing School, Leighton House (not only the venue of Kit Cat's 30th birthday party but member Tamsin Wallendahl is a trustee of the Friends of Leighton House.)  All are deserving.  Happy to help, David
From Simon Schama:
The Jewish Museum of London put on what was for me, the most memorable show of 2019/20: Charlotte Salomon, Life or Theatre – the trove of gouaches following her life all the way through to its tragic end; unforgettable to anyone who saw them. Their gift shop is closed but they are taking online orders for delivery early in New Year. I also recommend the wonderful Freud Museum, lodged in the Hampstead House where he spent his last years: a place brimming with creativity – and they do actually have a gift shop of…Freudiana including Freudian slippers, an Unresolved Issues Bag; Bauhaus scarves (bit of a stretch) and a journal for your most intense dreams.  And for KitCatters I thought they had an Oedipussy Cat Tray but it doesn't seem to be on the online CatALogue so I must have been … dreaming.
CHANUKKAH SAMEACH !!!
ME & MY ART
MARILENA, LUCIA
Two members who've been on their own, very different but equally inspiring, art journeys.
Marilena's own painting (left), and Lucia's 1931 painting 'Western Forest'' by Canadian artist, Emily Carr (right).
MARILENA FLOREA. Senior Vendor Manager, Professional Beauty, Amazon.
'My background is business and retail (which I love!) but I like to balance my commercial focus with painting from time to time. I started painting after spending a University semester in Italy where I took a course in "History of Art". My second encounter with art was 8 years later when I spent time in Chile and studied under painter Sergio Montero Van Rysselberghe. Painting is the only hobby that has stayed with me throughout the years. I find it has the power to transform a fleeting thought or feeling into something permanent.'
LUCIA TREMONTI. BA student at the Courtauld Institute of Art with a particular interest in First Nations visual culture and photography.
'I have spent the last months working on a renaming project for the Royal British Columbia Museum in Victoria, Vancouver Island – it has been my way of virtually travelling abroad. We have been working as a team to re-describe works of art with outdated, often racist, indigenous titles. Through this project I was inspired by Canadian artist Emily Carr (1871-1945). She travelled to North Canada to spend time in aboriginal communities and paint what she saw – imagine embarking on those expeditions in 1898! She became recognised as one of the most significant modernist painters of Canada. I have enjoyed dedicating a few hours a week learning more about her bravery and creativity as well as the important issues surrounding First Nation individuals that she aimed to communicate through her works. I hope we can all find our artistic heroine in lockdown!'
TO SEE NOW
MARY AYLMER. Lectures at City University, alongside her duties at Private Eye, Founder of the Chadwell Award.
Mary suggests:
Chantal Joffe's naked self-portraits at Victoria Miro:  https://online.victoria-miro.com/chantaljoffe-pastel-self-portraits/Video (above) lasts 50 seconds, you've all got 50 seconds to spare! Then the portraits below are a joy.
Sign up to  Piano Nobile's wonderful Insight series.  (Click on Join the mailing list). Each week you are sent an email of a short, beautifully written description of a work by twentieth century artist set in the context of their work and era. This week it's Frank Auerbach.
And once lockdown is lifted:
The Lynette Yiadom Boakye show at the Tate should be well worth a visit. Please note you do need to see these in real life, they can seem flat in image.
EMMA BLEASDALE. Strategic Consultant, Art Industry, Founder of ART1881 (coming early 2021)
https://LinkedIn.com/in/emmableasdale   www.Instagram.com/Emma_Bleasdale
Emma says:
Lockdown gifted us the invention of the Online Viewing Room Online Viewing Room which shows a broad array of international exhibitions and art fairs. My current favourite show is Marina Abramovic's 'Two Hearts' – have a look, only after you've complained to a tree of course.
Amateur sleuths with an interest in art will be interested in Samsung's sponsored virtual exhibition which calls on amateur sleuths to share their theories about the world's most infamous art heists. Part of the virtual exhibitionproject involves crowdsourcing any theories, or clues about the whereabouts of the missing artworks. Internet sleuths can share their findings social media with the hashtag #MissingMasterpieces.
Winter museum visits wouldn't be complete without dropping into the Tracey Emin / Edvard Munch Loneliness of the Soul exhibition at the RA. Tickets are available here.
Editorial Note:  We're also grateful to Emma for our top arty gift tip this season. For those with Christmas Shopping for arty friends and family on their minds, Emma suggests Hyperallergic or Art Ware Editions to pick up some limited editions or quirky household items by various well-known artists.  Support artists and tick off your to-do list at the same time.
COLLECTING – A GREAT WAY TO SUPPORT ARTISTS
CATRIONA MACLEAN – Founder of Maclean Fine Art, Director of Fine Art Commissions and collector of British art.
I have always enjoyed collecting and thanks to lockdown have what I now call my 'Covid Collection'.  They brighten my day and I have fun finding the right spot/use for them. With galleries closed, I joined up to #artistsupportpledge and through this tremendous initiative (by artist Matthew Burrows) have secured some delicious paintings by various artists.  I also bought some quirky ceramics by Kerry Edwards and Amelia Tuttiett from discerning art dealer Josie Eastwood and a fabulous ceramic pot head (and plate) from interior designer/artist Gavin Houghton. All have given me and my family much enjoyment and attracted some wonderful comments from our various 'bubbles'. Without Covid, I may not have otherwise acquired these pieces but with no holidays to plan or the need to expand my wardrobe (except perhaps my waistbands) this has allowed me to go on this fabulous and satisfying artistic journey.
For those starting on the collecting journey, a tip from Mary (bio and image in above section) – the student shows in the summer are a fantastic way to see work by upcoming artists. I recommend The Royal Academy Schools, The Slade, The Royal College of Art, Chelsea, Wimbledon and Central St Martins. Catch whichever shows you can.
HANDS-ON & DIY ART
DOING ART FOR YOURSELF
ANNA SHEVKOPLYAS. Senior Associate, TMT at GLG
Get stuck in!  Anna has suggested some of the fabulous DIY pottery or candle making kits from Sculpd and, if no lockdown, Holl Studios offer  screen-printing, painting, drawing, lino printing, ceramics and pottery workshops.
She also recommends Purslane established to change the way the art market functions. It operates to return a greater percentage of sales revenue to the artists and philanthropic causes. Their debut show 'A DREAM IS NOT A DREAM' raised over £5000 for The Stephen Lawrence Trust.
IN THE NEW YEAR
ARIANNA LEONI SCETI – Cataloguer, Old Master Paintings at Sotheby's @arileonisceti
After the success of Sotheby's Old Master Paintings Evening Sale Arianna is looking forward to January 2021 when Sandro Botticelli's 'Young Man Holding a Roundel'  will come to auction in New York, estimated to sell for in excess of $80 million. Executed in the late 1470s / early 1480s when Botticelli was at the height of his powers, this portrait is one of fewer than 20 paintings by the artist in private hands and is unquestionably one of the finest and most important paintings that will come to market.
CONTEMPORARY
@unitlondon
JEREMY OLSON
Unitlondon.com
Those members who were at our October 2019 event at Unit London will already be fans of this gallery in Hanover Square, and they have a fantastic set of artists featured in their forthcoming exhibitions.  In particular, Jeremy Olsen's work really spoke to us, especially 'The Dawn of Aloning' (above) which is an extraordinary image that captures the sense of confusion and loneliness many of us have felt in recent months.  Contact Katarina Srnic for more details and preview tickets.
PRESENT PERFECT
THE ART OF HOLIDAY GIFTING
ELIZABETH ATTEW.  Director of Curated Retail Connections, Co-founder and Director Snowtech Products and Founder and Director of Mayfair Curated
Nifty Gifts from Elizabeth Attew who has put together a select gift edit with something for everyone:
Art Experiences (illustrated right above) run by a celebrated artist, offers a range of in-person, remote and destination experiences, including painting, ceramics and pottery, drawing, young masters and corporate.
365 Days of Art a thoughtful gift to those perhaps needing a gentle nudge to hone their art. A creative exercise for every day of the year.
Gift now, book later, a great option for when you are unsure of exactly what to purchase, or when you need an absolute last-minute gift. Make your own hand-written gift note/create a canva voucher and 'gift' two tickets to two exhibitions of the recipient's choosing on their preferred date and time.
The Water-Lily Pond Monet Tea Towel (illustrated left above) – we like to think this is more of a when vs if gift.
No gift list would be complete without a recently launched Kit Cat Klock (Editors' comment – who knew there was ANOTHER Kit Cat Club?)
Museum memberships are a winner for all ages, and perfect for when we emerge out of lockdown. Memberships at Tate Modern, Tate Britain, Barbican and National Portrait Gallery are forever pleasing.
For the more studious London art lover, Emma Bleasdale recommends membership to London Art Studies – education and content – or The Cultivist – think more flashy events with artists and exhibitions openings as well as access to an art concierge for travel – would be an excellent gift
Lastly, from Elizabeth, The art of mixology, famed Duke's Hotels' Alessandro Palazzi, has teamed up with neighbour Berry Bros & Rudd, to provide the famed Duke's Martini at home. (We love Elizabeth giving a shout-out to Berry Bros!  The Kit Cat event we had to cancel at the start of the pandemic was a talk, and some wine tasting, from Lizzy Rudd, Chair and CEO of Berry Bros, at their St James's 17th century HQ, so this will keep us going until we can reschedule!)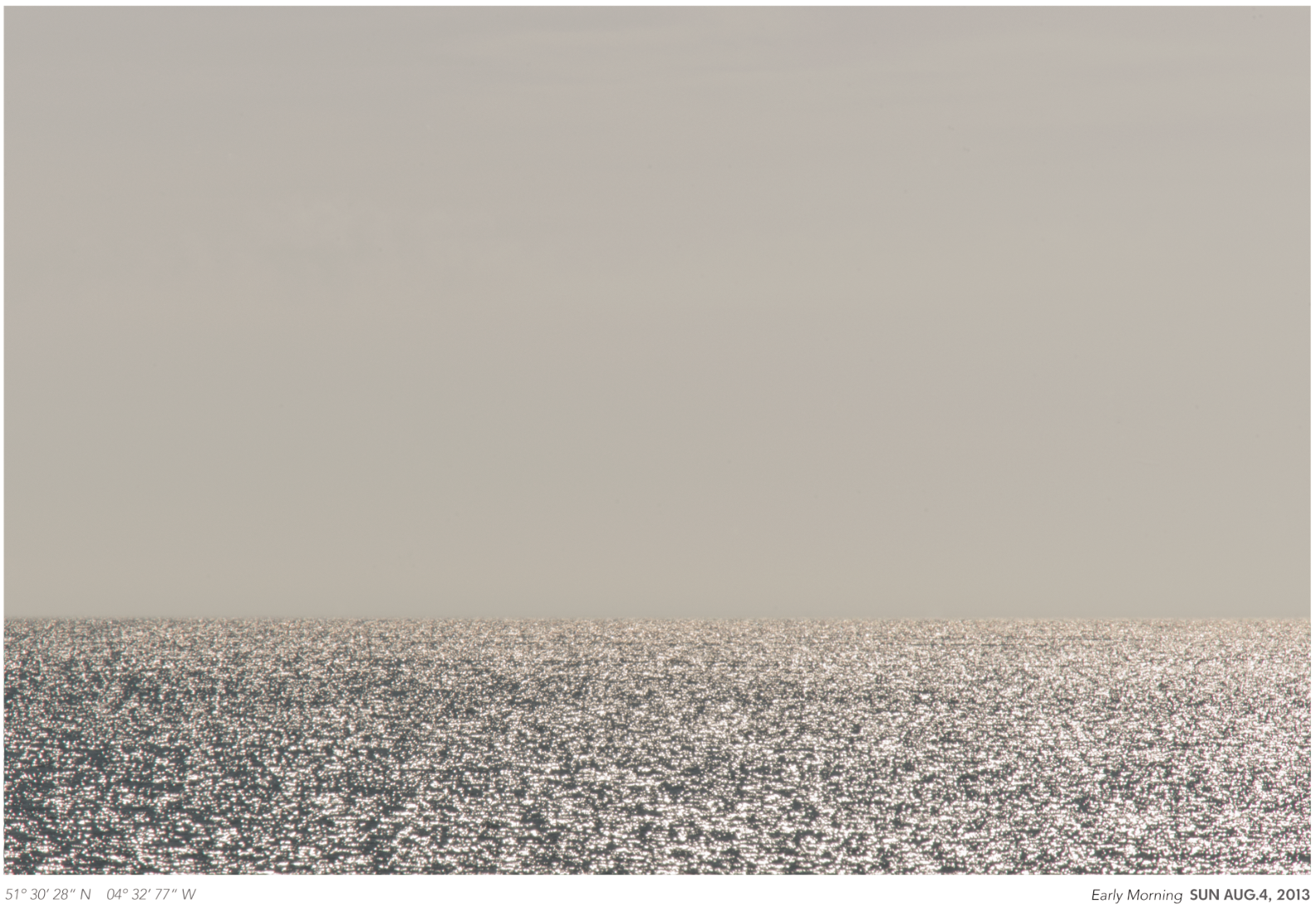 PARTING SHOTS
A MOMENT OF CALM
ANDREA HAMILTON – AH Studio Visual Artist, Curator and Writer @andreahamiltonstudio
in these turbulent times, we all need moments of calm. We'd like to leave you with two gorgeous photographs from Andrea's Instagram. Beauty and spirituality, and an extraordinary connection with nature, is Andrea's signature, and there is something profound, almost meditative, about these pictures.